Take your commercial real estate business virtual.

Access to information is crucial to the success of anyone engaged in commercial real estate finance. The commercial real estate industry consists of real estate agents and brokers, property owners and capital providers. CRE Media and Events' state of the art virtual platform is designed to allow the capital markets, commercial real estate owners and investors, real estate brokers, and mortgage brokers to engage in a virtual environment for a fraction of the cost of in person events.
The CRE Media and Events platform leverages technology to host events in real time. The platform shares many of the features often experienced at live events.
A Main Stage for talks and presentations
Panel discussions that allow industry experts to discuss topics in a virtual environment
Breakout sessions where attendees can interact with industry experts in real time
Virtual networking sessions that allow attendees to engage with one another from anywhere in the world
An exhibit hall where vendors can display their products for all attendees to see and immediately contact the vendor or download product information


Easy to use
Our intuitive platform makes it easy to do everything you would do at a live event. Join the lobby and review the upcoming agenda. Watch, listen and learn who's lending, where they're lending, and why.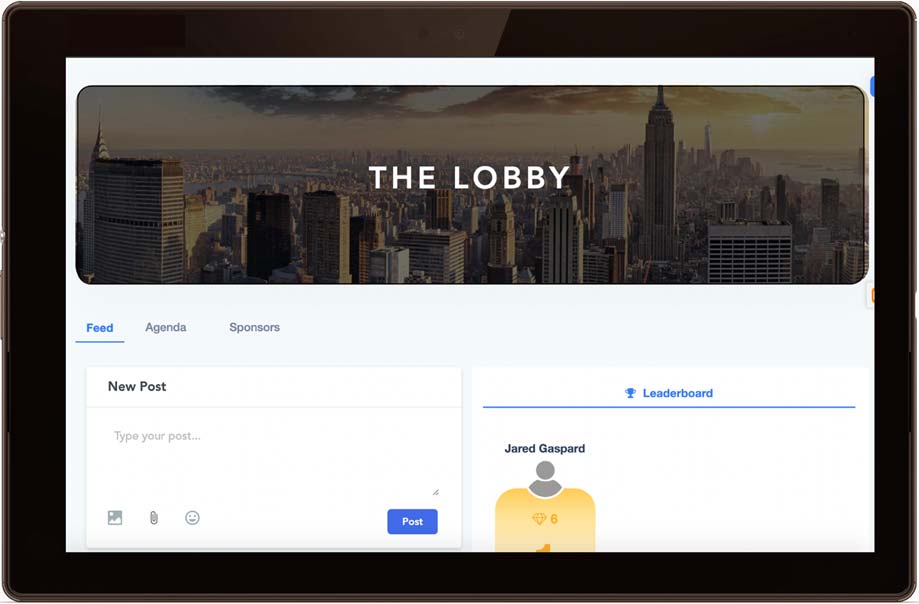 Integrated live streaming
View main stage talks and presentations from industry experts as they provide guidance on how to navigate the current commercial real estate marketplace. Interact with breakout session panelists in real time to discuss matters relevant to you.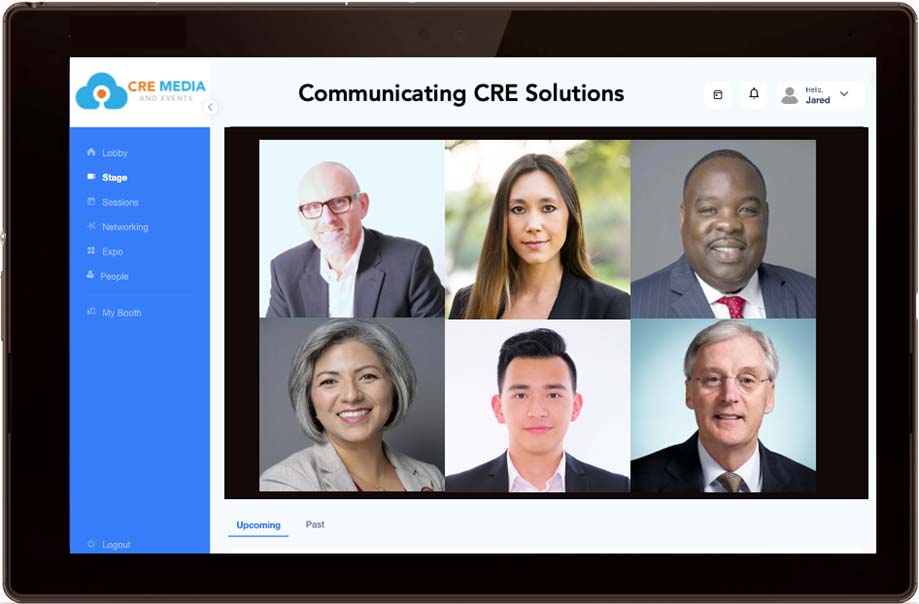 Show off your stuff
Use your virtual booth to build relationships with conference attendees.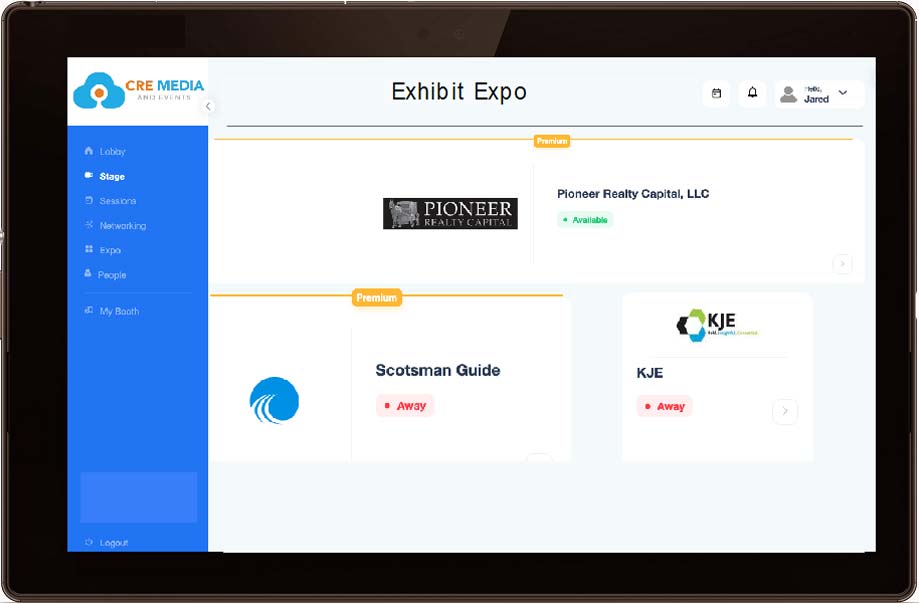 Personal Data & Marketing
CRE Media and Events primary goal in collecting personal data from you is to complete your registration and to provide services and features that optimize your conference experience. A benefit of registration is access to the pre- and post-conference online attendee list and networking system.

Some of your personal data may be used by CRE Media and Events and/or our other group companies and third party service providers to contact you by email, fax, telephone and/or post for sending information or promotional material on our products and/or services and/or those of our other group companies. To opt-out of receiving marketing communications or having you name, business, or likeness presented in future marketing materials contact our event coordinator Alexa Bobadilla, at alexa@cremediaandevents.com or 817-704-2406.
We hope you will join our current list of partners.
Save your pipeline
Take your business virtual with the highest rated event platform. Attendees can view promo videos, brochures, and specials. They can also chat with vendors or request video conference meetings in real time.
Generate leads
Whether you're a lender, investor, owner, developer, or commercial real estate service provider, you need to post real time market solutions here!
Expand your network
With the world changing in new ways every day, you need a new way to connect to the CRE industry. Virtually connect one-on-one with conference participants during network sessions.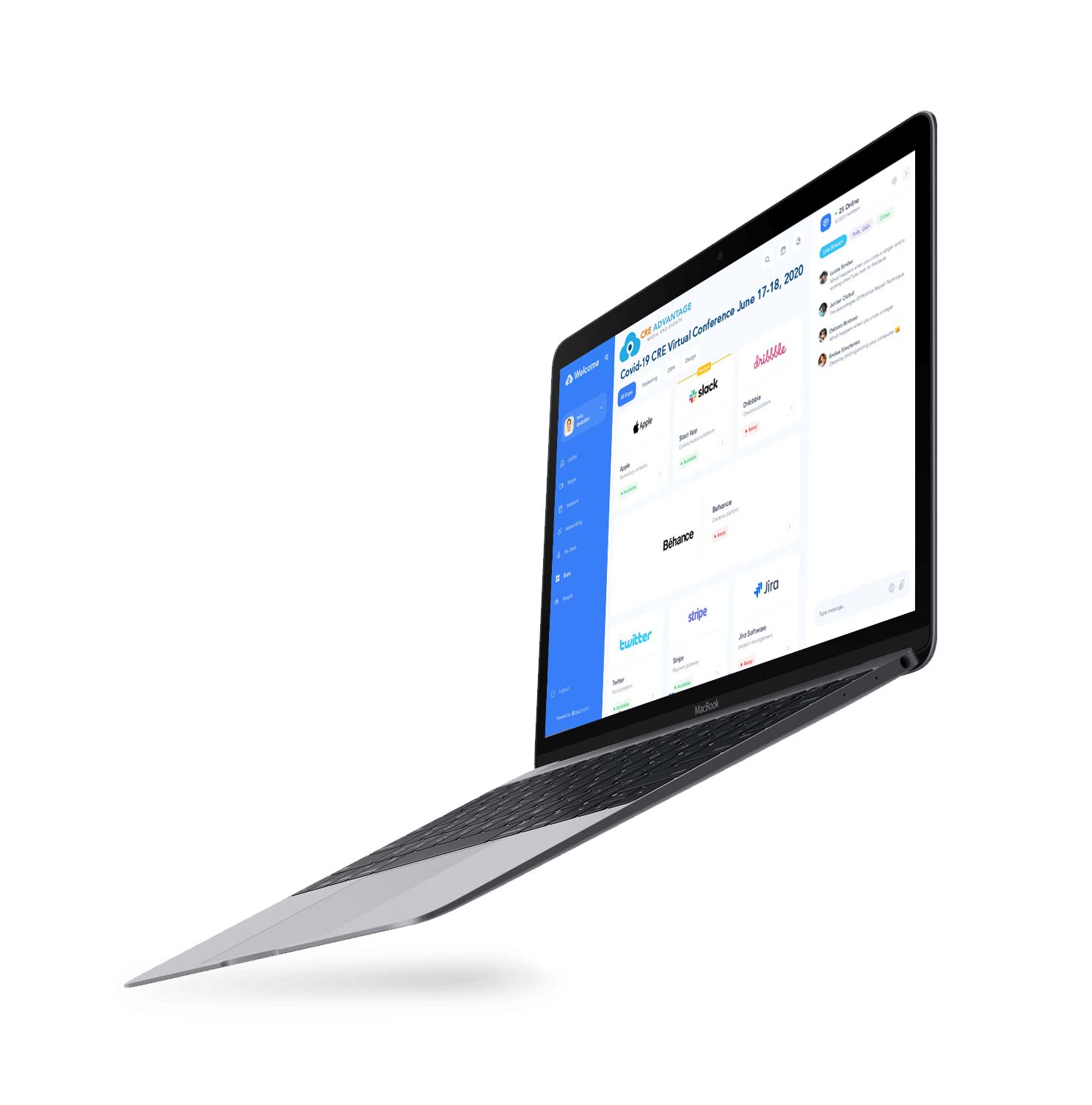 Don't miss this opportunity to 
Partner
Speak
Sponsor
Exhibit
Attend
Network
Meet
Sell
Finance
The 2020 Hospitality Finance Forum
PROVIDING HOSPITALITY FINANCING SOLUTIONS FOR 
The 2020 Hospitality Finance Virtual Forum is for hospitality owners, operators, and professionals looking to effectively position themselves in a post COVID-19 economy. Every forum session will be led by industry thought leaders that have a vested interest in your success.